Portable Toilets Rental For Alaska Outdoor Events
Royal Flush is your Alaska Portable Toilets Rental specialists. If your event or special occasion will require porta potties we can help. Our portable toilets rental and maintenance service fast, reliable, clean and professional, so you don't have to worry. Royal Porta Potty is here to take at least one item off of your list of things to make your event perfect.
We have standard units, towable units, and units that meet ADA standards. Just tell us where you want your clean and fully stocked porta potty for your patrons. We also have hand washing stations to keep everyone clean! If you need portable toilets for wedding events or even long term rentals for a campground we have you covered.
Don't let a lack of toilets be what your patrons remember about your amazing event!
Standard Portable Toilets
Having a porta potty from Royal is a necessity when doing large events! Especially if you have the hottest entertainment and the best food and drink trucks. Making sure that you have enough restrooms for all of your patrons is sometimes overlooked, but is a key to making your event a complete success.
When you get a porta potty from us you won't need to worry about it again. We will deliver a clean and stocked toilet to your location, and place it where you need it. When you are all done, you have nothing to worry about. We will empty, clean, and haul away the porta potty, leaving your patron with only great memories of how awesome your event was!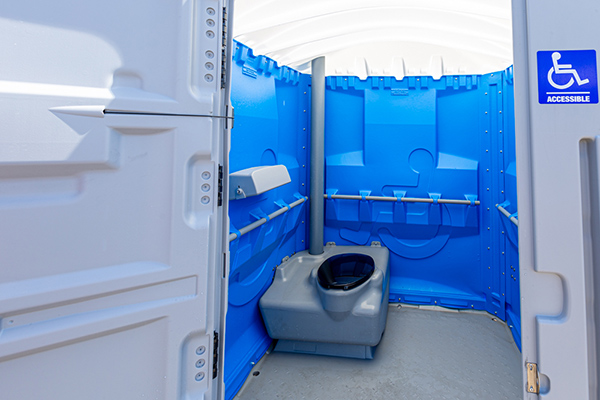 ADA Compliant Porta Pottys
For any of your patrons that have mobility difficulties, we also offer a porta potty that is fully compliant to the guidance of the American Disabilities Act (ADA). Like you, we want every one of your guests to have access to a porta potty that allows them ease of while also making sure to meet their safety and accessibility needs.
The wider door and increased floor space of the ADA porta potty makes it possible for wheelchairs or those with an assistant to do what needs to be done with much more convenience. Each porta potty is equipped with a rigid safety bar that is mounted on the interior walls, so that each patron any extra support needed while standing or moving to and from a wheelchair.
Portable Washing Stations
With all of the food vendors and patrons at your awesome event, having a place for people to wash their hands is going to be high on the list of priorities! Sanitizer and wipes can work in a pinch, but do they really get your hands clean enough? We don't think so.
Royal Porta Potty's hand washing stations are stocked with soap, paper towels and fresh water so that your patrons can keep their hands clean. For ease of use, the water is foot controlled. Even if a washing station is all you need, we have you covered.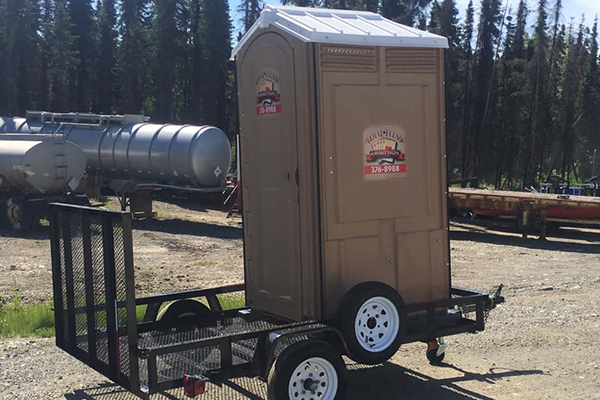 Towable Porta Pottys
It is important to have the right tool for the job, and sometimes our standard portable toilet doesn't fit your need. Do you need a portable toilet that you can grab and go? Is your event mobile, or does it happen in multiple locations. That is why Royal Porta Potty offers portable toilet units.
Our portable toilets are made to be flexible and convenient. These units are mounted on a small, lightweight trailer so that they easily able to be towed. Just hook up to the trailer, and set up this portable toilet wherever you need it. Bring it back when you're done, and we will take care of the rest.
If you need septic pumping service or installation please visit the website of our sister company Royal Flush Septic Pumping