Portable Toilets for Weddings
Congratulations! Marriage is a beautiful thing, and you have found the perfect location. The only problem, is that this beautiful place for the perfect marriage is nowhere near a restroom. This can be a major problem if you are planning on a long ceremony and reception, especially if you're going to be serving food and drinks for your guests to enjoy on your special day. Don't worry!
Royal Flush Portable Toilets has multiple options to meet your needs. We have stationary units, units on trailers, and ADA compliant units. Just tell us where you would like your restroom, and we will set up a clean and fully stocked portable toilet for you and your guests. We also have portable hand washing stations to keep things clean!
Royal Flush Portable Toilets is here to make sure that the first dance at your dream wedding is not the potty dance!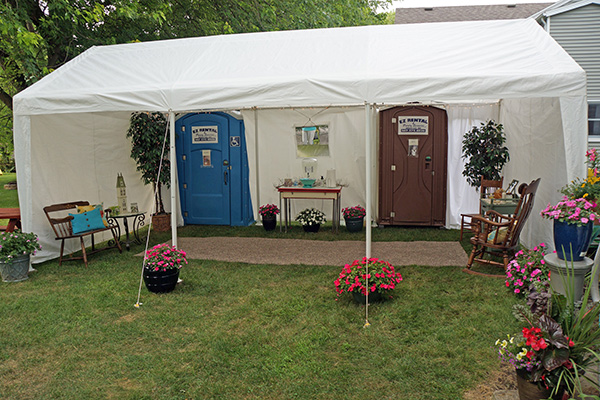 Standard Portable Toilets
Our portable toilets can be a lifesaver when your wedding is in the great outdoors, or at Grandma's house that only has one restroom! And don't forget… If you're serving food and drinks, having an extra toilet or two for you and your guests can be the key to a great time with all your closest friends and relatives.
When you get a portable toilet from Royal Porta Potty, you won't need to worry about it again. We will deliver a clean and stocked toilet to your location, and place it where you need it. When you are all done, you have nothing to worry about. We will empty, clean, and haul away the portable toilet, leaving nothing more than happy memories of your beautiful ceremony!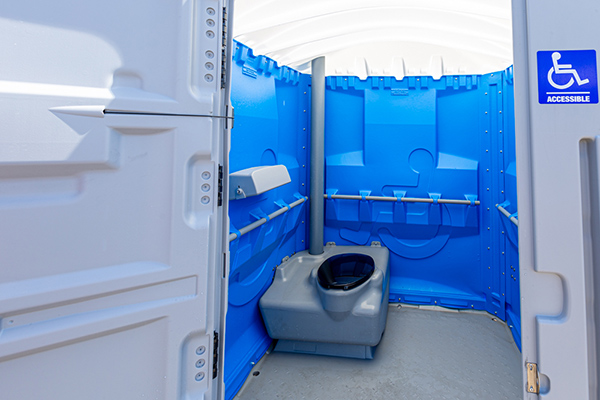 ADA Compliant Portable Toilets
If you may have anyone with mobility difficulties, we also offer toilets that meet all the requirements of the American Disabilities Act (ADA). Like you, we want every one of your guests to have access to a portable toilet that not only meets their need for relief or discretion, but also their safety and accessibility.
The ADA toilets have a wider door and more floor space for any of your wedding guests that have wheelchairs, or that may have an assistant that needs enough space to help them. Each toilet also has a rigid safety bar mounted around the inside of the walls for any guests that need extra support while standing or moving to and from a wheelchair.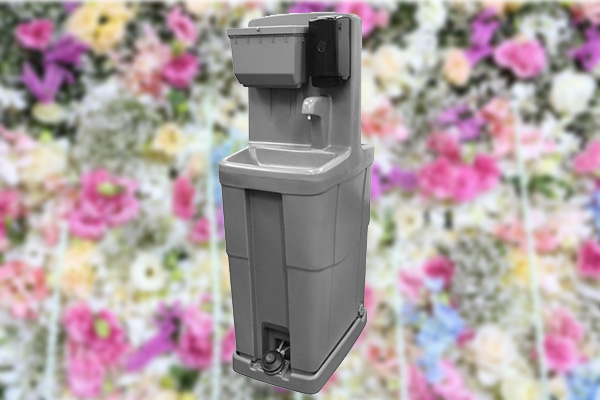 Portable Hand Washing Stations
With all the hugs, hand shakes, and touching moments, you are going to want to make sure that all of your friends and family have clean hands. Sanitizer and sanitizing wipes make your hands look clean, but do they really get your hands clean enough for your special day?
Royal Porta Potty is here to help keep your happy day clean and germ free with our portable hand washing stations! Each station has soap and paper towel dispensers, and the water is operated by your foot for a hands free washing experience. Even if you only need a washing station, we have you covered.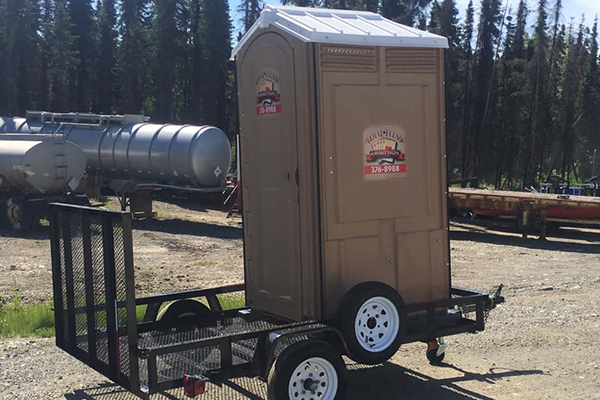 Towable Portable Toilets
Maybe your ceremony is a little impromptu, and you need a portable toilet that you can grab and go at the last minute? Or maybe your ceremony will be in one beautiful location, and your reception will be a short jaunt to the next breathtaking outlook. Our towable units would be the perfect solution for you.
Our towable portable toilet is mounted to a lightweight, yet sturdy trailer. We have set these units up so that they can easily be towed with a mid sized vehicle such as an SUV. Just hook up to the trailer, and set up this portable toilet wherever you need it. When you're done, just bring it back, and we take care of the rest. Perfect for weddings or any special event.
If you need septic pumping service or installation please visit the website of our sister company Royal Flush Septic Pumping