Porta Potties For Campgrounds – Rentals & Maintenance Service
Long term rentals on porta potties for campgrounds is a specialized service niche here in Alaska. We've all experienced campground porta potties that are neglected and very unpleasant. That's where we come in! Our regular maintenance service can be scheduled as often as necessary to keep your campground guests happy and coming back summer after summer.
Even if your campground has permanent restrooms, portable toilets are a great solution when you have unexpected numbers of campers, a special event, or if your restrooms are down for emergency service. Don't worry when those unplanned things come, Royal Flush Portable Toilets has you covered!
We want your campers to focus on enjoying your amazing campground so that it becomes their weekend destination.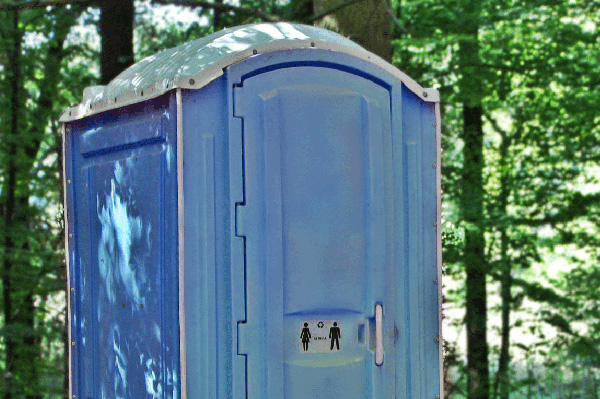 Standard Porta Pottys
Full service porta potties For campgrounds is our specialty. We can help you make sure that you have enough restrooms for all of your campers this season.
With a full service contract with us, you won't need to worry about your campground porta potties again. We will deliver a clean and stocked toilet to your location, and place it where you need it. When you are all done, you have nothing to worry about. We will empty, clean, and haul away the porta potty, leaving your patron with only great memories of how awesome season it was!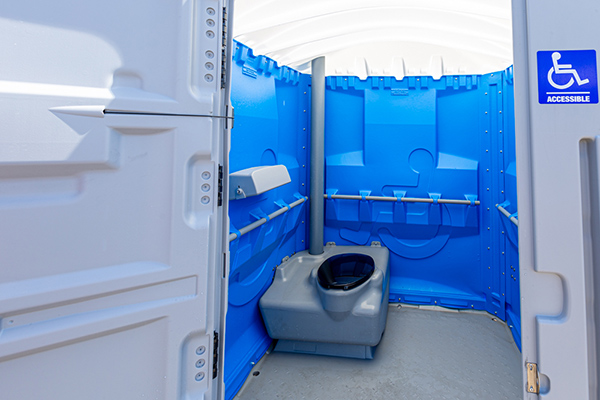 ADA Compliant Porta Pottys
For any of your patrons that have mobility difficulties, we also offer a porta potty that is fully compliant to the guidance of the American Disabilities Act (ADA). Like you, we want every one of your guests to have access to a porta potty that allows them ease of while also making sure to meet their safety and accessibility needs.
The wider door and increased floor space of the ADA porta potty makes it possible for wheelchairs or those with an assistant to do what needs to be done with much more convenience. Each porta potty is equipped with a rigid safety bar that is mounted on the interior walls, so that each patron any extra support needed while standing or moving to and from a wheelchair.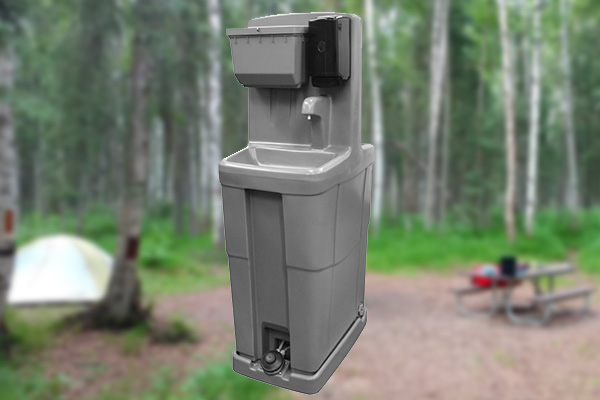 Portable Washing Stations
Now that your campers have our portable toilets available for their convenience, they are going to need somewhere to wash their hands. Sure sanitizer and sanitizing wipes get a lot of gunk and other stuff off your hands, but how clean do they really get you?
If you prefer to wash any grime or germs off and away from your hands, our portable hand washing stations are a great option! Our stations have soap and a paper towel dispenser, and the water flow is foot operated for a hands free washing experience. Even if a washing station is all you need, we have you covered.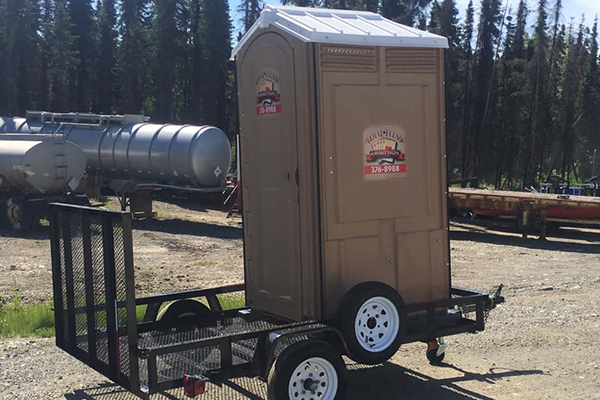 Towable Porta Pottys
As great as our standard portable toilets are, sometimes they just don't fit your need. Maybe you need a portable toilet that you can grab and go? Or maybe you have an event that will be in multiple locations. Our towable units may be the solution you are looking for.
Our towable portable toilet is mounted to a lightweight, yet sturdy trailer. These units are also able to be towed with a mid sized vehicle such as an SUV. Just hook up to the trailer, and set up this portable toilet wherever you need it. When you're done, just bring it back, and we take care of the rest.
If you need septic pumping service or installation please visit the website of our sister company Royal Flush Septic Pumping